The Ways of the Alongsider
An M3 Weekly Book Review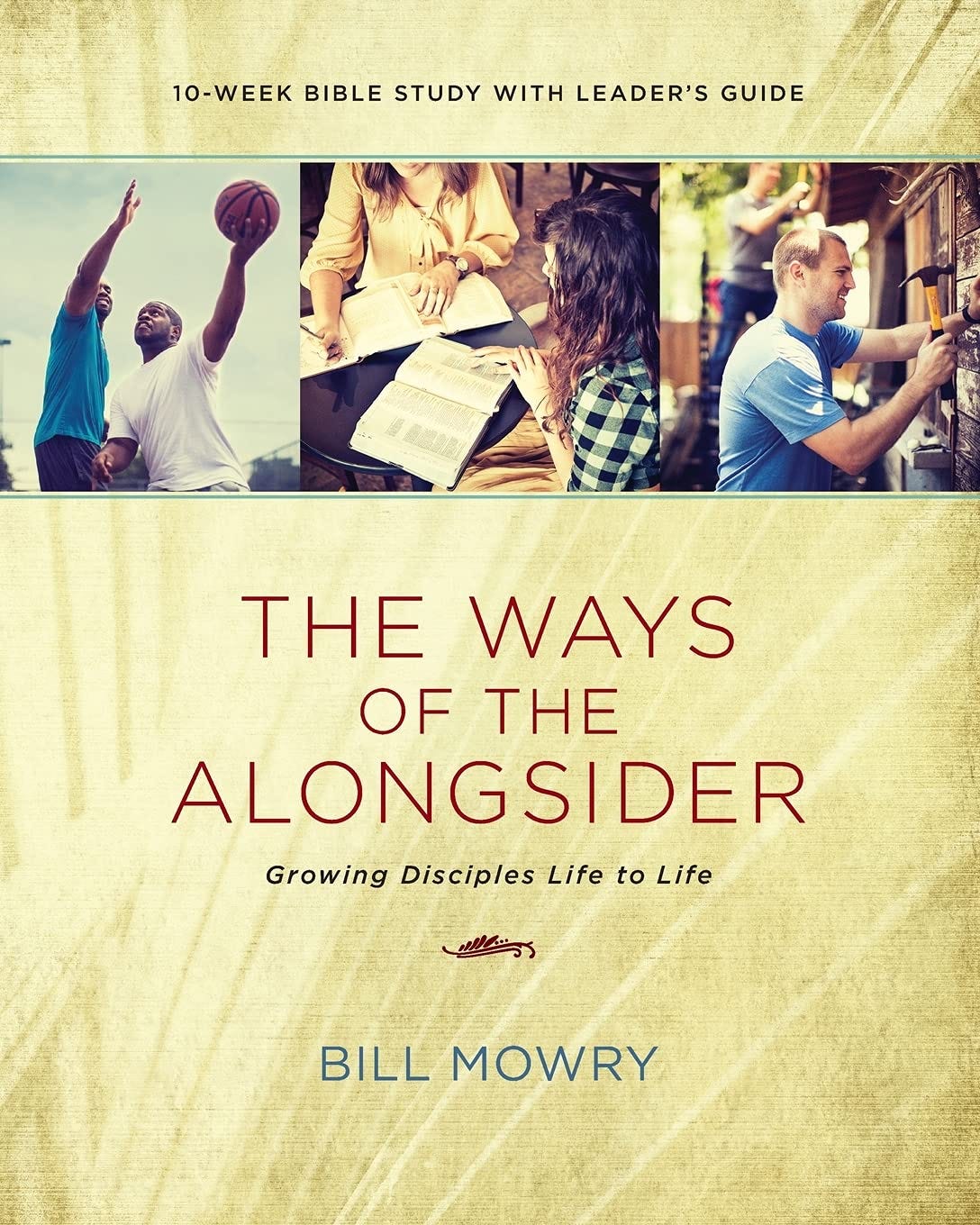 As leaders of missional enterprises, we are committed to the triple bottom line, which includes the goal of making disciples, life-to-life, in the context of our enterprises.
The business setting affords abundant opportunities to develop deep relationships as we live and work alongside coworkers, clients, and others. But we all need guidance to maximize those opportunities and develop the kinds of habits that foster disciple-making. The Ways of the Alongsider: Growing Disciples Life to Life, by Bill Mowry, offers exactly that kind of guidance.
The Ways of the Alongsider is designed as a ten-session group bible study. Mowry describes ten "ways," lifestyle habits for followers of Jesus who want to be engaged in making disciples in the relationships right around them. Mowry describes the role as that of an "alongsider," saying that "disciple making is a lifestyle in which you offer people love, comfort, and encouragement where they live, work, and play."
Each chapter addresses one of these ten "ways," starting with the "Way of the Amateur," and the "Way of Love," and concluding with the tenth: "The Way of Mission." The following quote from the Introduction describes well the purpose of this resource:
Whether you are a seasoned disiplemaker, are someone just getting started, or are still exploring what the Great Commission is all about, this book can apply to you. Much is written about the curriculum and content of discipleship, but relatively few writers tell us how to make disciples in relational ways. For too long, we've assumed that disciplemaking is a complicated process best left to the ministry professional. My passion is to uncomplicate the Great Commission so that more Christ followers can serve God in this adventure.
We have found The Ways of the Alongsider to be an excellent resource to stimulate our thinking and practice in life-to-life disciple-making, and we highly recommend it. Several helpful tools are included in the Appendixes, as well as a detailed Leader's Guide. The Way of the Alongsider is especially suited for small group study, and we incorporate it as a key resource in many of our M3 Cohorts.
Verse of the Week:
And let us consider how we may spur one another on toward love and good deeds, not giving up meeting together, as some are in the habit of doing, but encouraging one another—and all the more as you see the Day approaching. Hebrews 10:24-25 (NIV)
In addition to meeting in our local fellowships, let's not miss out on opportunities to come alongside others who are committed to missional enterprise, to spur one another on toward love and good deeds in our everyday contexts.